Feel Fit InBody Scan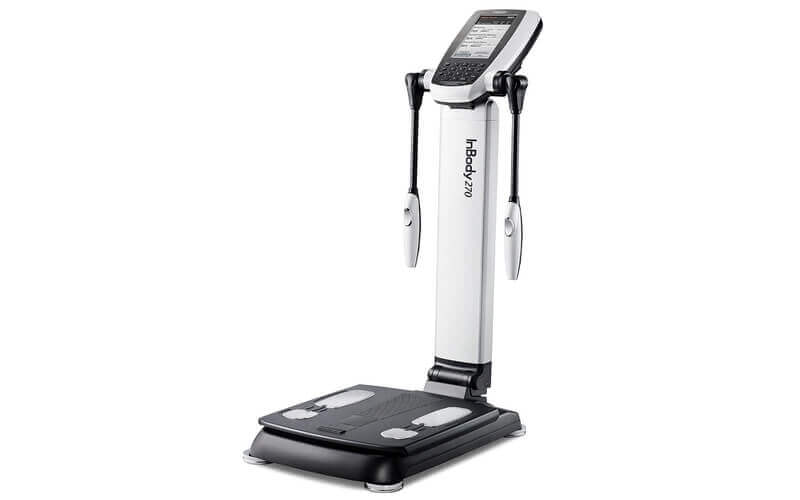 LOOK PAST THE MIRROR. MOVE BEYOND THE SCALE. MAKE CHANGES THAT LAST.
Get Your Scan: In less than 45 seconds the InBody scan measures and analyzes your body fat percentage, skeletal muscle mass, and body water percentage.
Compare Your Scans: See your body evolve by getting a monthly scan to monitor your health and improve your quality of life.
Body Composition: Rather than simply measuring weight, The InBody Scan measures your Body Fat Percentage, telling you far more about yourself than how heavy you are.
How it Works:
Remove shoes & socks
Step on the InBody aligning your feet with the foot electrodes
Enter your information
Hold both hand electrodes to begin testing
Keep arms straight and away from the torso. Stand straight and wait until test is complete
Results: Your personal Results will give you a complete Body Analysis that includes,
How much water, protein, minerals, body fat mass, and weight
SMM – Skeletal Muscle Mass
Body Fat Mass
BMI – Body Mass Index
PBF – Percent Body Fat
Segmental Lean Analysis
Recommended Ideal Weight
Lean Body Mass
Basal Metabolic Rate
Body Composition History
Schedule Your InBody Health Assessment Today for just $10 for Members / $20 for Non-Members.