About Us
Core Values
Improvement
We are committed to improving and enhancing the value of membership
We re-invest in our facility, equipment, and programs on a regular basis
Friendliness
We strive to create a fun, friendly, and motivating environment where members can make a positive lifestyle change
We aim to keep the club environment community-focused and offer free guest days every

Saturday

of the year.
Superior Service
We are here to listen to our members' interests and needs. It is our priority to make your membership at Feel Fit one that is unmatched by any other.
Integrity
We will conduct our business with honesty and treat all staff, members, and guests with respect. "Treat others as you would want to be treated" is the driving force in our employee and member relations.
Our Mission:
Our mission is to serve all members of the community looking to achieve "a healthier lifestyle" We believe fitness is a journey that you should enjoy and prosper from. At Feel Fit, we are here to serve all, ranging from those who want to lose weight and tone up, to those who are serious about improving performance. Whatever your goal, Feel Fit has exactly what you need.
We are more than just fitness. It is our focus to build a welcoming atmosphere that is friendly and ego-free. Feel Fit is locally owned and operated, therefore we strive to keep the community based feel alive within an industry that can sometimes be more about numbers than personal experience.
Member Referrals:
We want more members like you. We don't do mass mailings. We don't market to the masses. At FEEL FIT, we prefer to grow from within. You know us best and you know people who would enjoy and benefit from FEEL FIT. So, on your next visit, bring them in with you. When you refer a member, you must be present in the club for sign-up. Upon referral, you will receive the equivalent of 1-month of their dues as in-club-credit to be spent however you like. Not to mention, new members will get 1-month unlimited classes on us along with a member packet that includes a t-shirt and all the info you need to get started.
Donna Douglass
Spin Instructor
I have been teaching cycling and fitness classes for nine years. It brings me great joy to help others achieve their fitness goals and realize how good they can feel. I am also the Outreach Coordinator at St. Leo's Church. One of my favorite projects there is our annual free coat give-away.
Learn more about Donna Douglass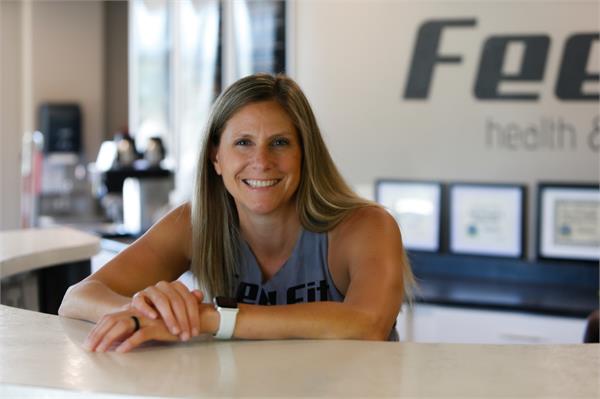 Katie Shafer
Spin Instructor
Katie is a certified Cycling Instructor, and has certifications in INSANITY and PiYo. Katie has been teaching fitness classes since 2012, and absolutely loves everything about fitness and nutrition! Katie currently teaches Cycling and High Intensity Interval Training Strength & Core classes at 5:15am.
Learn more about Katie Shafer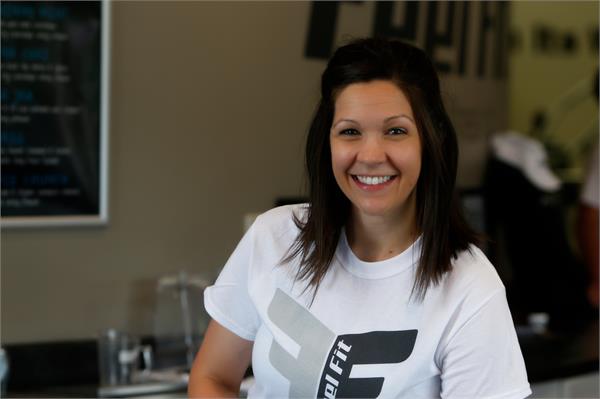 Mandy McBride
Fitness Class Instructor
Mandy McBride is certified to teach INSANITY and P90X. She has been teaching since 2012 and considers it her one of her favorite things to do, as well as her passion. Mandy enjoys supporting those on their fitness journey and finds happiness in watching others succeed. She loves starting her every day within the high energy and motivating classroom. Mandy has two sons; Riley and Reece. She works at Ryder-Rosacker-McCue & Huston as a Claims Specialist. Mandy enjoys time spent with frien...
Learn more about Mandy McBride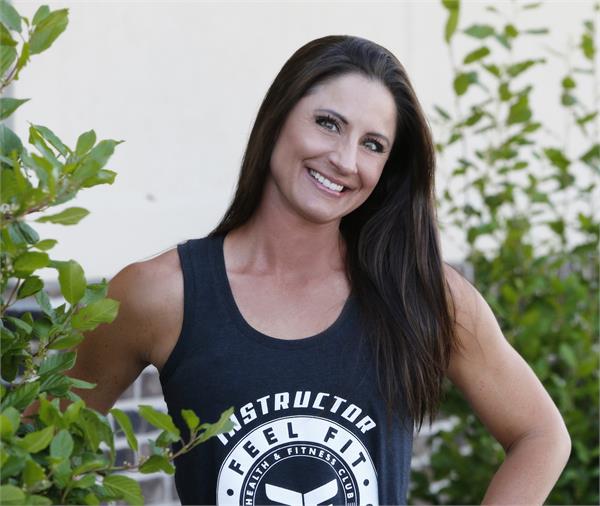 Stephanie Bauer
Fitness Class Instructor
Hello, I'm Steph! I've been blessed to be a fitness instructor over the past 12 years, leading classes in various formats during that time. I currently teach Kickboxing (Muay Thai Fitness) here at Feel Fit. It's a great way to relieve stress, a challenging workout, and great fun!Outside the gym, I'm a mental health therapist. I am grateful for the opportunity to join along side people in their journeys. I've been married to my college sweet heart for over 20 y...
Learn more about Stephanie Bauer